LandMark Near Us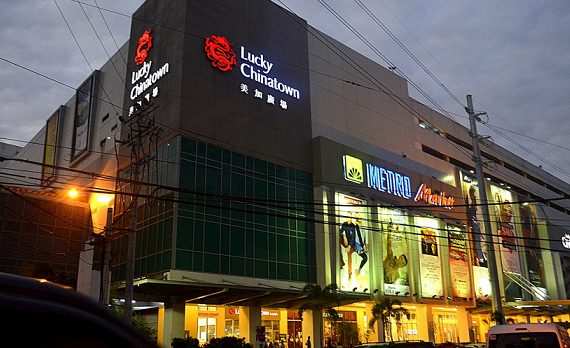 Lucky Chinatown
The much-awaited Lucky Chinatown in the center of Binondo, Manila has finally arrived. The large-scale urban renewal project is the latest offering of Megaworld Lifestyle Malls and is set to completely reinvent the leisure experience and offer a new standard of living in the community. A true haven for lovers of recreation, Lucky Chinatown is composed of five levels of world-class shopping, dining and entertainment. Indulging guests are four upscale movie theaters equipped with state-of-the-art technology and a cinema with Emperor Twin seats – a first of its kind in Binondo.Completing the Lucky Chinatown experience is the Chinatown Walk, reliving Binondo's glorious past and showcasing an exciting street concept that revives the famed old Chinatown. Lucky Chinatown is located at Reina Regente St. corner Dela Reina St., Binondo, Manila.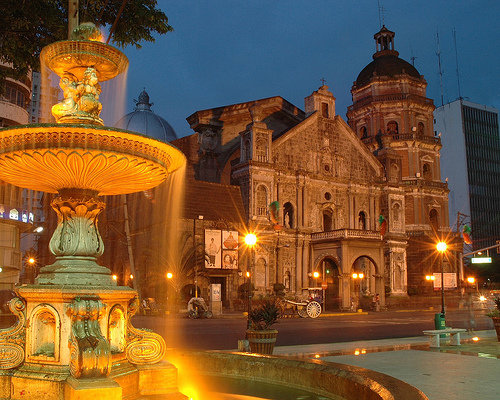 Binondo Church
Binondo Church, also known as Minor Basilica of St. Lorenzo Ruiz and Our Lady of the Most Holy Rosary Parish , is located in the District of Binondo, Manila fronting Plaza Calderón de La Barca, in the Philippines. This church was founded by Dominican priests in 1596 to serve their Chinese converts to Christianity. The original building was destroyed in 1762 by British bombardment. A new granite church was completed on the same site in 1852 however it was greatly damaged during the Second World War, with only the western facade and the octagonal bell tower surviving.
San Lorenzo Ruiz, who was born of a Chinese father and a Filipino mother, trained in this church and afterwards went as a missionary to Japan and was executed there for refusing to renounce his religion. San Lorenzo Ruiz was to be the Philippines' first saint and he was canonized in 1987. A large statue of the martyr stands in front of the church. Masses are held in Filipino, in Chinese dialects (Mandarin, Hokkien), and in English.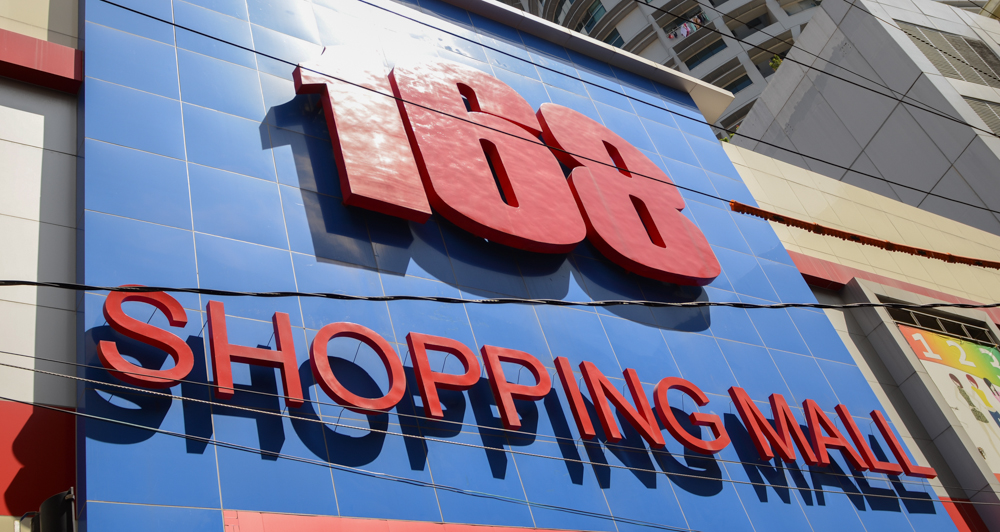 168 Shopping Mall
Welcome to the mall of fortune - 168 SHOPPING MALL! The mall is conveniently located at the heart of Divisoria along Sta. Elena and Soler Streets and considered to be the newest, most modern and convenient wholesale and retail shopping mall that houses various stalls offering all kinds of commodities, from novelty items, bags, shoes, toys, hardware, RTW's and others.