ROOMS & SUITES
Amenities and Services:
24 Hours Reception, Room Service, Housekeeping and Security
Free Wi-Fi Internet Access
Smoking and Non smoking Floors
Hot and Cold Shower
Deluxe Queen Room
Bed Queen Size
Room Facilities 32 inch LED TV, Hot Pot, Telephone, Table, Chair, Side Table, Glass Table, 2 Complementary bottle water and Cabinet.
Bathroom Toilet, Sink, Shower
In Room Amenities Bath Towel, Hand Towel, Foot Mat, Shampoo, Liquid Soap, Comb, Toothbrush, Toothpaste, Glass and Slippers.
*Inclusive of breakfast.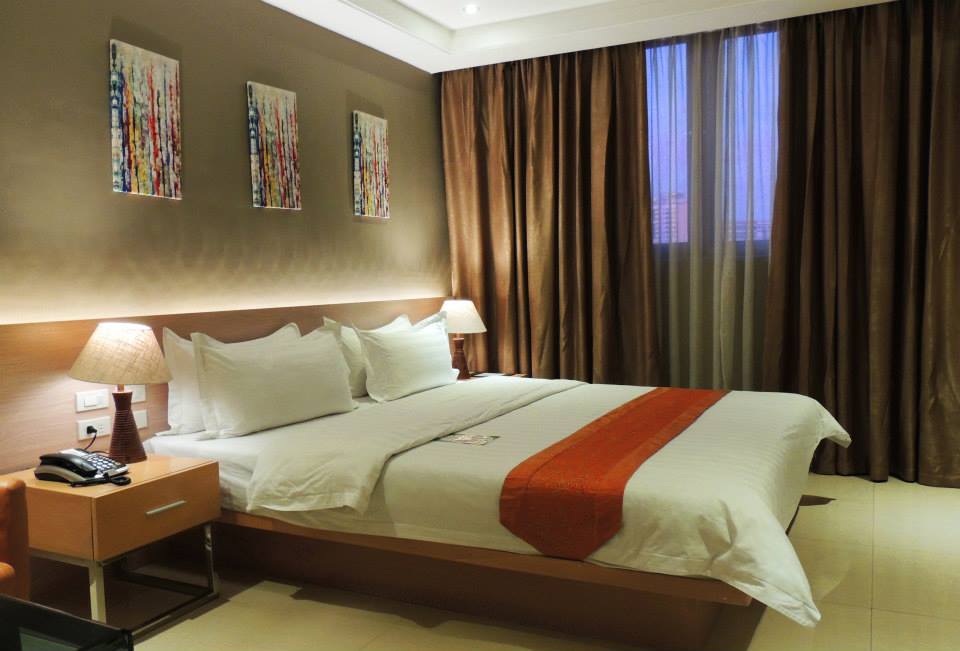 BOOK NOW




【Total of ( 1 ) Person Review】
0.00%

100.00%

0.00%

0.00%

0.00%
Taste:3.0 Service:5.0 Environment:3.0
[2016-08-28] Taste:3 Service:5 Environment:3

Great customer service, accommodating staffs,nice & cozy hotel room, Im planning to go back again ,two thumbs up for you guys!
Unreal comments will be deleted!Make a Review Deluxe Queen Room (
*

Must be filled)